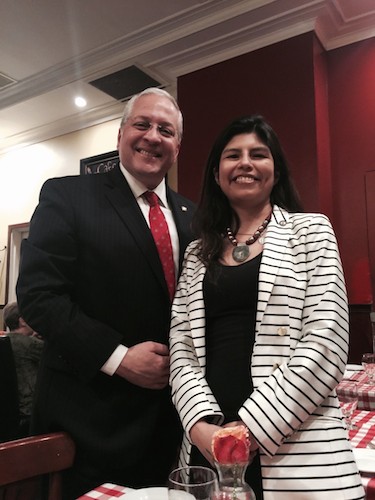 También se reunieron, para discutir colaboración de la Facultad de Derecho de Georgetown University con la FIA. El decano y dos profesores, William Treanor, Executive Vice President and Dean James Feinerman, Associate Dean for International and Transnational Programs Poniendo pin al Decano de Georgetown Law Center.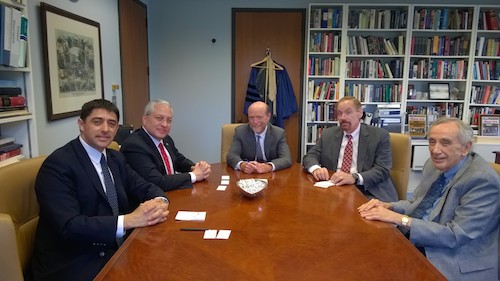 Quienes participarán en la reunión del Consejo en Washington, DC .
Almuerzo con el Decano Claudio Grossman de WCL de American University y el Presidente FIA, Lic. Carlos Lopez Lopez. La American University tienen interés en que hagamos un programa conjunto como parte de la inauguración del nuevo edificio.